Global Early Talent Program (GETP) – Finance & Accounting Track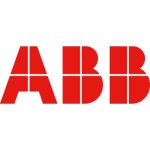 Webseite abbdeutschland ABB AG
As a Global Early Talent (f/m/d) in Finance, you will get hands-on responsibility from the start. The exceptional people you work with, the challenging projects you tackle, and the global scale of our business will give the experience you need to build a world-class career in finance.
For this particular position starting October 2023, you will be working within the Robotics & Discrete Automation team in Friedberg/Hessen/Germany.
The program is made up of three assignments in different roles:
1) One six-month assignment in your home country as an introduction to the business
2) One six-month assignment abroad to get an overview of ABB's operations in a different environment/role and work on an exciting assignment with a different team, expanding your network
3) One twelve-month assignment back to the home country/home business, where you will deepen your knowledge of the business and of your function. During the program we will take the participants on a leadership competencies development journey. The last rotation will also be the time where the participants start to look for their final position, to be started after the end of the program.
Your responsibilities
Depending on the assignment role you will be in, most common responsibility can include tasks within Operational and Strategic Controlling and Finance:
Operational Controlling: Accounting and reporting according to US GAAP guidelines, business and product features, cash flow management, financial and risk analysis, project controlling and analysis, rolling forecast reporting, budget and annual performance planning.
Strategic Controlling and Finance: Business planning and evaluation, strategic planning and development, value creation and shareholder value.
We support and inspire you to step out of your comfort zone to develop your leadership and management skills as well as your communication skills.
Your background
You are a recent graduate (preferably Master's level) in Finance, Business Administration, Economics or related fields.
Ideally internships / working student activities in Controlling or similar fields.
Professional fluency in German and English.
Excellent written and oral communication skills.
Team spirit and global mindset, you think global and like working in teams.
You are curious, resilient and open to new ideas with detail-orientation and accuracy.
More about us
ABB Robotics & Discrete Automation is a pioneer in robotics, machine automation and digital services, providing innovative solutions for a diverse range of industries, from automotive to electronics to logistics. As one of the world's leading robotics and machine automation suppliers, we have shipped over 500,000 robot solutions. We help our customers of all sizes to increase productivity, flexibility and simplicity and to improve output quality. We support their transition towards the connected and collaborative factory of the future. ABB Robotics & Discrete Automation employs more than 11,000 people at over 100 locations in more than 53 countries. www.abb.com/robotics
We look forward to receiving your application (documents submitted in English are appreciated). If you want to discover more about ABB, take another look at our website www.abb.com.
Um dich für diesen Job zu bewerben, besuche bitte careers.abb.