Intern Real Estate Investment Germany (m/w/d)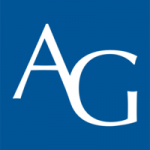 Webseite Angelo Gordon
US Hedge Fund / Private Equity Fund
Intern
Real Estate – Germany
Firm Overview
Angelo, Gordon & Co., L.P. ("AG" or the "Firm") is a privately-held alternative investment firm, managing approx. $41 billion across a broad range of credit and real estate strategies. For over 30 years, we have been investing on behalf of pension funds, corporations, endowments, foundations, sovereign wealth funds and individuals.
Over our entire history, Angelo Gordon's investment approach has consistently relied on disciplined portfolio construction backed by rigorous research and a strong focus on capital preservation.
Position Summary
AG is seeking to hire an Intern for its Amsterdam or Frankfurt office, to support the real estate investment team for new acquisitions and asset management of existing assets. The internship shall be for six months starting in September 2021. The Intern will work closely with the deal team, providing support analyzing their investments. Job responsibilities include but are not limited to supporting the German real estate investment team in performing financial analysis for both prospective and existing investments, as well as performing market research, acquisition due diligence and handling various special projects. The Intern will receive a competitive salary.
Responsibilities
Creating and updating financial models
Creating materials for AG's investment committee
Assist deal team with financial analysis, performing acquisition due diligence, including preparing the business plan and reviewing market research, leases, historical operating statements, etc.
Review and analyze financial performance of existing investments
Requirements
Fluent in German and English
Proficiency in Microsoft Office (Word, Excel, PowerPoint)
Strong financial modelling skills are essential
Strong analytical skills, Strong writing abilities in English
Detail oriented, accurate and thorough
Discretion and ability to handle confidential, sensitive information
Team player and collaborator; excellent communications skills
Energetic and able to work in fast paced environment
https://www.linkedin.com/posts/activity-6805531613510828032-8cby
Angelo, Gordon & Co., L.P. is committed to providing equal employment opportunity to all qualified individuals and makes employment decisions on the basis of merit.  It is the Company's policy to select the best-qualified person for each position in the Company.  The Company's policy prohibits unlawful discrimination based on age, race, color, national origin, ethnicity, creed, ancestry, citizenship, religion, gender, sex (which includes pregnancy, childbirth, and medical conditions related to pregnancy, childbirth or breastfeeding), sexual orientation, marital status, disability, medical condition, military or veteran status, gender identity or gender expression, genetic information, or other characteristic protected by applicable law. EOE/M/F/D/V.