M&A Internship Munich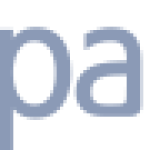 Website Arma Partners
We act as trusted advisors to Digital Economy leaders
We are looking for ambitious and talented individuals to undertake an Internship with Arma's team in Munich from September 2022 onwards.
We act as trusted advisors to Digital Economy leaders throughout their entire corporate lifecycle, from raising private capital for fast-growing disrupters and founder-led businesses to orchestrating complex cross-border M&A deals for private equity investors and global large-cap public companies. At Arma, we combine the collegial culture and hands-on exposure of a boutique advisory firm with the global reach and deal execution excellence of a bulge-bracket bank. Every day we actively advise undisputed leaders of the Digital Economy on landmark deals that will transform the world we all live in. As an Intern at Arma, you will be fully involved in all aspects of corporate finance advisory from day one. and will be part of a fantastic team in a fast-paced and dynamic environment.
Duties & Responsibilities
We expect Interns to gain all-round understanding of the M&A and capital raising process, deliver top class corporate finance advice and work across verticals within the broader Digital Economy. You will be an integral part of a deal team and can expect immediate exposure to live deals, Partners and clients. You will have regular meetings with your mentor as well as career development discussions throughout the programme.
Duties include supporting new and active investment banking engagements, notably:
Preparing, analysing and explaining historical and projected financial information
Coordinating and performing business due diligence
Preparing confidential, information memoranda, management presentations, marketing pitches and other presentations
Valuating companies and businesses
Assisting in the preparation of marketing materials and pitches
What we are looking for:
Previous Internship experience in a M&A or financial services related role essential
Outstanding academic track-record
Strong analytical, accounting and numerical skills
Good working knowledge of Excel and PowerPoint
Exceptional interpersonal skills, working in a team under tight deadlines
A strong drive to progress as an M&A banker with a genuine interest in the digital economy
Fluent written and spoken German and English essential (other language skills desirable)
Personal competencies:
Ability to work independently, take ownership and improve processes.
Flexible and able to adapt to changing situations, with excellent prioritisation skills
A strong drive to progress as an M&A banker with a genuine interest in the Digital Economy.
Pro-active and able to anticipate requirements wherever possible
Reactive and able to make good decisions
Ability to work under pressure and to tight deadlines
Rigorous eye for detail
Excellent communication skills
Good time management and organisational skills
Insightful, reasoned and a self-starter
Desire to excel, taking ownership when required