EMEA Coverage Group Officer (m/w/d)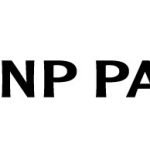 Webseite BNP Paribas
With more than 193,000 employees, the BNP Paribas Group is one of the leading banks and financial services companies in Europe. We rely not only on the technical expertise in our core business, but also on the competences of our employees, who keep our group in higher-level functional units. In Germany, 11 transversal functions of the group are represented. These are responsible for defining standards for our business units, controlling their implementation and supporting and advising our teams.
EMEA Coverage Group Officer (m/w/d)
Frankfurt am Main | Part-/Fulltime | Permanent
The EMEA Coverage Group Officer plays a fundamental role within the Corporate Coverage business
model by assuming a key role on 3 dimensions: a strong commercial focus, credit expertise and KYC. On commercial side, the EMEA Coverage Group Officer supports the Bankers in the preparation and follow up of the Strategic Business Review, and contributes to the development of the client relationship and profitability. He/she is also in charge of the Multinational Corporations (MNCs) coordination. By covering a large range of topics, the EMEA Coverage Group Officer will develop high valued skills on these three dimensions. The ECG Officer (m/f/d) will assume the following duties:
Challenges that let you grow:
Contribution to the Business Groups Strategy / follow-up of business opportunities, Strategic Business reviews and preparation of budget
MNCs business coordination for Local contributors and Business Group contributor's network
Responsible for portfolio and client updates; preparation and contribution to client meetings and métier calls
Ensuring the updating and accuracy of the CRM tool and the implementation of CAP together with Business Lines
Responsible for due diligence and coordination of the RFP and screening committee
Monitoring of the overall risks of a portfolio of Pilot Groups
Green light process
Credit process of Pilot files
Structuring and Contracting plain vanilla products / loan book
Responsible for Deal implementation & follow up of its life cycle and the Covenants
Coordination of the KYC On-boarding or recertification, client due diligence and exercising constant vigilance over the business relationship of his/her clients
Interacting with other advisors
Ensuring consistent and comprehensive enforcement of BNP Paribas CSR policies and procedures
Skills to convince:
Degree in Finance, Economics, Accounting or comparable academic education with advanced
knowledge of financial analysis.
First professional experience in Banking
Investment banking knowledge
Ability to set up criteria and define and analyze risk levels
Knowledge of risks and their major processes or regulatory frameworks
Knowledge of corporate clients
Client focused
Teamworker
Very good communication skills
Fluent in German and English
What we offer:
Modern working environment, including work laptop & mobile for flexible working
Building (inter)national networks and career prospects within the BNP Paribas Group
Many benefits for employees, e.g. family service, Jobrate, Jobticket, Sodexo meal vouchers, Occupational pensions & Central location with good public transport connection
BNP Paribas has committed to the sustainable and forward-looking design of society. Ethical principles, risk awareness and responsibility are the foundations of our day-to-day action. The BNP Paribas Group has set itself the goal of raising awareness, motivating and activating its stakeholders, particularly employees, partners and shareholders, as well as the society on sustainable issues. The Commitment to Diversity has confirmed BNP Paribas with the signing of the Diversity Charter in 2017 and is part of the JamaisSansElles initiative, which promotes women's visibility.
BNP Paribas is a leading European bank with international reach. It has more than 193,000 employees in 68 countries, almost 147,000 of them in Europe. In Germany, the BNP Paribas Group has been active since 1947 and has successfully positioned itself in the market with 12 business units. Private clients, companies and institutional clients are supervised by around 6,000 employees nationwide in all relevant economic regions. BNP Paribas's broad range of products and services corresponds to an innovative universal bank.
Would you like to help shape a changing world?
Then go with us the next step and apply now via the application button as EMEA Coverage Group Officer (m/w/d)! Please contact Katharina Hansen on +49 (0. 6971938080 as well as by email:
recruiting.germany@bnpparibas.com.
COVID-19-Update: The safety and well-being of our candidates and our employees have the highest
priority. Until travel restrictions change, the interviews will continue to be conducted virtually.