Internship Loan Capital Markets (m/f/d)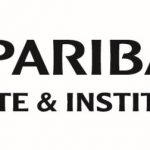 Webseite BNP Paribas
Internship Loan Capital Markets (m/f/d)
Frankfurt/Main | Full-time | non-permanent
BNP Paribas Corporate & Institutional Banking is a bridge between large multinationals and mid-sized companies with international business activities (Corporates) and institutional investors and financial service providers (Institutionals). The division is a leading provider of sustainable financing and investment solutions. More than 35,000 employees worldwide serve around 18,000 corporates and institutions in 56 countries. In Germany, around 800 employees work for our clients.
The market leading Debt Markets EMEA team combines BNP Paribas' expertise in the origination and execution of debt financing transactions for the bank's corporate and private equity client base.
Within Debt Markets, the Frankfurt-based Loan Capital Markets (LCM) team is in charge of originating and structuring acquisition financings as well as syndicated loan transactions for the bank's client base in Germany, Austria and Switzerland
Challenges that let you grow:
§  Supporting LCM originators in the sourcing and execution of acquisition financing or syndicated loan transactions
§  Daily tasks include financial modelling and analysis, as well as the preparation of marketing materials in close coordination with other teams (M&A, Equity Capital Markets, DCM etc.)
Skills that convince:
§  Agile, detail-oriented, and enthusiastic student who can thrive under pressure and work well within a team
§  Strong academic performance (preferably in business administration, finance, accounting and/or economics)
§  Solid quantitative / financial modelling and communication skills
§  Fluency in English and good knowledge of German
§  Fully proficient in MS Office, in particular MS Excel and MS PowerPoint
§  Minimum duration of the internship is 6 months, starting around January 2022
What we offer:
§  Modern working environment, including work laptop & if necessary mobile phone for flexible working
§  Valuable career network and career prospects within the BNP Paribas Group
§  Regular, constructive feedback to support individual professional development
§  High personal responsibility and steep learning curve
§  Deep insights into a leading European investment bank
§  Direct involvement on active projects and networking opportunities within the bank
BNP Paribas has committed to the sustainable and forward-looking design of society. Ethical principles, risk awareness and responsibility are the foundations of our day-to-day action. The BNP Paribas Group has set itself the goal of raising awareness, motivating and activating its stakeholders, particularly employees, partners and shareholders, as well as the society on sustainable issues. The Commitment to Diversity has confirmed BNP Paribas with the signing of the Diversity Charter in 2017 and is part of the JamaisSansElles initiative, which promotes women's visibility.
BNP Paribas is the European Union's leading bank and key player in international banking. It has a presence in 68 countries, with around 193,000 employees, including almost 148,000 in Europe. The BNP Paribas Group has been active in Germany since 1947 and has successfully positioned itself on the market with twelve entities. Private customers, companies and institutions are looked after by roughly 6,000 employees in all relevant economic regions all over the country. The wide-ranging products and services offered by BNP Paribas are that of an innovative universal bank.
Would you like to help shape a changing world?
Then go with us the next step and apply now via the application button for the Internship Loan Capital Markets (m/f/d)
Please contact Ansgar Rothkegel on +49 (0) 6971938080 as well as by email: recruiting.germany@bnpparibas.com.
​
COVID-19-Update: The safety and well-being of our candidates and our employees have the highest priority. Until travel restrictions change, the interviews will continue to be conducted virtually.