Founders Associate Intern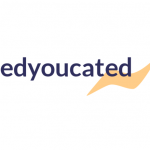 Webseite edyoucated GmbH
Bringing the you back into education
How you will create impact…
Work closely with our founders and our functional teams to identify new growth opportunities to change the way employees build skills in the future
Helps us build out new product offerings for our clients by working closely with our learning success, curation, product, and growth team
Work directly with the founders on different projects that drive the future success of the company
Your Profile…
Enrolled in a Bachelor, Master or PhD-Program
Prior experience in high-paced environments, e.g. high-growth startups, Venture Capital, Private Equity Firm, Investment Banking, Management Consulting or Tech Company
Show entrepreneurial skills with an attention to detail
Have a high level of agency and ownership
Attention to detail
Outstanding verbal and written communication skills
Curious with a hunger to learn
Strong interpersonal and presentation skills
What to expect…
Strong ownership and autonomy while also working directly with the founders and functional teams
Make a true impact from day one and join us to revolutionize the way the workforce learns today
Early-stage startup experience with flat hierarchies, fast decision-making processes, and an inspiring high-pace environment
Work from anywhere or join us in Berlin/Münster
Vibrant learning culture and a strong focus on feedback & personal growth. You'll work directly with our experienced founders from well-regarded universities (e.g. Harvard & MIT), employers (e.g. McKinsey), and successful previous startups
Great team of people who are passionate about providing impact and changing digital education for the better (two of our founders built the global nonprofit organization TechLabs)
Access to a well-established network in Berlin, Munich, Münster or Cologne's startup, technology and business scene
Regular team events!
Apply now – we'd love to hear from you!
https://edyoucated.org/jobs/founders-associate-intern-448080