Data Science Research Working Student (m/w/d)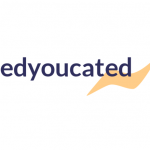 Webseite edyoucated GmbH
Bringing the you back into education
How you will create impact…
As a Data Science Research Working Student, you shape the future of our data-driven learning platform. You support our researchers and data scientists in implementing and evaluating new experimental product ideas and ML algorithms in the form of short proofs of concept in order to make our learning platform more intelligent than it already is. The scope of your work is based on your technical background & interests and could include (but is not limited to) the following tasks and projects:
Shaping, implementing and evaluating concepts for new data-driven product ideas
Extending and improving existing ML algorithms that already support our learners on our platform
Experimenting with new data-driven ways to facilitate the learning processes on our platform in the future
Communicating research results to our different audiences in form of blog posts or similar
Your Profile…
Enrolled in a Bachelor, Master or PhD-Program at a German university for at least the next 6 months
Scientific background, e.g., in numerical mathematics, computer science, information systems, physics, etc.
Experiences with databases and data analysis as well as SQL
Confident in programming with Python (knowledge in a graph framework and pandas is a plus)
Analytical thinking with a positive attitude and a hunger to learn
Ready to experiment, discuss and think outside the box
Feel comfortable with working on your own responsibility
Eager to learn new technologies and teach colleagues
Availability for 12 – 20 hours on average per week (remote work is possible)
Fluency in English (German skills are also a plus)
What to expect…
Make a true impact from day one and join us to revolutionize the way the workforce learns today
Early-stage startup experience with flat hierarchies, fast decision-making processes, and an inspiring high-pace environment
Vibrant learning culture and a strong focus on feedback & personal growth (you'll work directly with our experienced researchers and data scientists)
Great team of people who are passionate about providing impact and changing digital education for the better (two of our founders built the global nonprofit organization TechLabs)
Access to a well-established network in Berlin, Münster or Cologne's startup, technology & business scene
Apply now – we'd love to hear from you!
https://edyoucated.org/jobs/data-science-research-working-student-432228