Marketing & Growth Working Student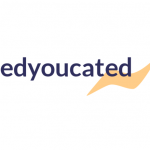 Webseite edyoucated GmbH
Bringing the you back into education
How you will create impact…
Independently create and manage relevant content for the social media channels of our founders. The focus will be on LinkedIn, but might also include other channels.
Closely monitor recent trends in the fields of edTech, (AI-based) personalized upskilling, corporate learning, and other related domains.
Develop new formats to build our (personal) brand in these fields. Build a vibrant online community with other relevant stakeholders in edTech, learning & development (L&D), and digital transformation.
Create engaging visuals and text assets for our audience (e.g. slides, videos, blogposts, etc.).
Become our internal expert for personal branding and B2B social influencing strategies, and directly contribute towards our overall social media strategy at edyoucated.
Your Profile…
Enrolled in a Bachelor, Master or PhD-Program (in your application, please indicate how long you plan to stay enrolled at university, as we require a minimum of 6 months).
You are passionate about the future of edTech, digital education, and corporate learning. You love to stay on top of recent (technology) trends in the field.
First experience in the field of social media, content marketing, or digital personal branding (ideally in a B2B context).
You are creative, highly independent, and able to successfully manage copy, content, and design for social media channels.
Outstanding talent for verbal and written communication (in both English and German)
You have a hands-on mentality with a positive attitude and a hunger to learn.
Availability for 10 – 20 hours on average per week
What to expect…
Make a true impact from day one and join us to revolutionize the way the workforce learns today
Early-stage startup experience with flat hierarchies, fast decision-making processes, and an inspiring high-pace environment
Vibrant learning culture and a strong focus on feedback & personal growth. You'll work directly with our experienced founders from well-regarded universities (e.g. Harvard & MIT), employers (e.g. McKinsey), and successful previous startups.
Great team of people who are passionate about providing impact and changing digital education for the better (two of our founders built the global nonprofit organization TechLabs)
Access to a well-established network in Berlin, Münster or Cologne's startup, technology & business scene
Apply now – we'd love to hear from you!
https://edyoucated.org/jobs/social-media-content-and-branding-working-student-435174