Internship: Brand Ambassador & Marketing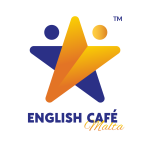 INTRO
You love to be in front of the camera, to make & edit awesome videos and you are passionate about social media and the latest trends! You are also sparkling, energetic and simply great when it comes to people. You are interested in the digital marketing world and curious about the event industry and its dynamics. Ultimately you are a doer, a multi-potential, flexible and with different interests, passions & skills! Sounds like you?
ABOUT US:
English Cafe Malta organizes many types of regular and special events for the international community in Malta since 2014! Our mission is helping people to connect, have fun and grow! We have a lot of energy, passion and dynamism, but at the same time we are also very organised, reliable, effective. We are an international and young team with an open mind and friendly attitude.
TASKS:
The internship includes 2 parts: the main one of the Brand Ambassador & Marketing and a second part of Event Operations. Below a non-exhaustive list of the main functions (other tasks could be added/changed).
Brand Ambassador & Marketing:
●  Taking video and pictures (or coordinating/training the other team members to help you)
●  Be one of the faces of the brand incorporating our values
●  Research and brainstorm new content ideas
●  Edit the videos and pics and transform them into engaging reels, TikToks, carousels, etc.
●  Elaborate attractive texts (copywriting) according to our tone of voice, plus right hashtags
●  Schedule the content marketing in our social media at the best times
●  Answer messages and emails
●  Commenting, engaging, interacting through social media with guests and other pages
●  Reach WhatsApp groups, local influences, share in FB groups
●  Design new templates and other material
●  Research, analyse and lead new marketing strategies
●  Optional: running paid ads (Google and Meta)
●  Optional: update our website
Event Operations:
●  Setting up/closing down the material before/after the event
●  Greeting registering, cashing the guests
●  Befriending, introducing and matching our guests in social groups according to our criteria
●  Coordinating the social activities, games, karaoke, competitions, etc.
●  Collecting feedback through surveys/questionnaires, etc.
REQUIREMENTS:
●  Outgoing, extroverted and energetic personality
●  Any experience in content creation and video editing (even for personal use)
●  Good communication and writing skills
●  English level at least B2 preferably.
●  Any experience with Meta Business Suit, Canva, paid Ads, WordPress is a plus
●  Organised, reliable and effective
●  Team Player
●  Ambitious, willing to learn and open to feedback
●  Proactive, assertive and problems solving approach.
CONDITIONS
●  Able to commit for at least 3/4 months. Preferably 5/6 months or more. (Candidates with longer commitment have priority)
●  40 hours per week approximately. Flexible schedule. It may include Saturdays and Sundays sometimes.
●  The event operations will take place at the venues of our events. This happens mainly in the central area of Malta (Sliema & St. Julian's), mostly in the evening (19:00-23:00 approx.)
●  The rest of the work will mostly take place in the morning/afternoon from your home and is generally coordinated remotely. Remote work is up to 1/2 days weekly.
●  Eager to accept a significant degree of flexibility and adaptation (intrinsic aspect of the event industry)
●  Our internships are unpaid in principle. You should apply for the Erasmus scholarship (or similar) with your university or use your personal funds to embrace this learning experience.
BENEFITS
●  Practical learning experience with the most successful international community in Malta since 2014
●  Growing environment; we give high trust , responsibility, key tasks and regular feedback to you
●  Engaging company's Mission, Vision & Values (for us work and passion are the same thing)
●  Fun, friendly, young international working environment
●  We provide guidance for searching your accommodation
●  When on duty, most of the times, drinks and food are on discount price or free of charge
●  Opportunity to join all our popular events for free.