Internship: Street Events Promoter (paid)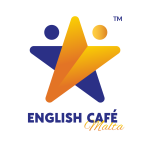 INTRO
You are great with people, confident and energetic! You are looking for an exciting summer experience in sunny Malta, with its beaches, parties, international vibes and nightlife. You are interested in learning about the event industry and improving your sales skills while making money as a direct result of your work. Sounds like you?
ABOUT US:
English Cafe Malta organizes many types of events for the international community in Malta since 2014! Our mission is helping people to connect, have fun and grow! We have a lot of energy, passion and dynamism, but at the same time we are also very organised, reliable, effective. We are an international and young team with an open mind and friendly attitude.
TASKS:
You'll be selling exciting events like boat parties, club parties, daily trips, hikes, and more in busy areas of Malta and/or at our other events. You will learn about the details of our events, inside out, including features, benefits, and pricing. You will approach and warmly greet new people and sell our events, beside answering any question and queries from potential or new customers.
REQUIREMENTS:
●  Outgoing, extroverted and energetic personality
●  Good communication skills
●  Ambitious, motivated, willing to improve yourself
●  English level at least B2 preferably
●  Any knowledge of any other language is a plus
●  Any previous experience in a similar activity is preferred but not required
CONDITIONS
●  Able to join us for the summer months (we are open to any time frame: from 1 to 5 months)
●  Flexible working schedule with a minimum of 20 hours per week with no upper limit (you can decide).
●  Working on Saturdays and Sundays and in the evening and at night may be included.
●  Eager to accept a significant degree of flexibility and adaptation (intrinsic aspect of the event industry)
●  No remote work is allowed
BENEFITS
●  Commission on every ticket sold (for motivated candidates there are great financial opportunities)
●  Boosting your sales and communication skills with practical handzone experience and training
●  Learning experience with the most successful international community in Malta since 2014
●  Working alongside a fantastic, friendly, young international team
●  Opportunity to meet over 150+ people daily at our events
●  We provide guidance for searching your accommodation
●  Opportunity to get free access to all our daily popular events and parties