Student Internship in Diagnostics Partnering / Business Development ( from February for 1 year) (m/w/d)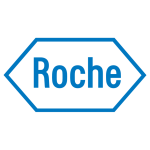 Webseite F. Hoffmann-La Roche AG
Roche is an equal opportunity employer.
At Roche, we believe it's urgent to deliver medical solutions right now – even as we develop innovations for the future. We are passionate about transforming patients' lives and we are fearless in both decision and action. And we believe that good business means a better world.
The Diagnostic Partnering Strategy and Transactions EU Chapter, located in Basel & Rotkreuz, is an integral component of the Global Partnering organization, which is a collaborative team of self-motivated professionals that passionately identifies brilliant ideas, novel opportunities and compelling business concepts to generate objective and long-term business value to sustain the leadership of the Diagnostics Division. The Strategy and Transactions Chapter is specifically responsible for identifying, evaluating, and executing acquisition and alliance opportunities to drive inorganic growth for the Diagnostics Division.
Your main accountabilities will be
Provide support to chapter members and chapter lead in project tracking, support various departmental wide projects such as record management, process and database setup as well as to build and administer central repository for deals in that chapter
Support the team in company, market and competitive research for partner companies
Deliver various deal support, such as deal updates, summary and report, due diligence management, financial models, build and generate & track our proactive partnering  watch list
We are keen to discover talents who are passionate about learning and show great curiosity in discovering new things. At the Roche Headquarter site in Basel/Kaiseraugst, as well as in Rotkreuz employees from over 90 countries are doing now what our patients need next. We contribute our share towards achieving our mission and to make our vision of personalized healthcare happen. We offer you a multicultural workplace in a modern environment, which at the same time requires you to be open-minded and adaptable. You provide us with examples that prove your ability to cultivate collaborations with different partners. This also means that you continuously contrast your results with others and acknowledge the benefit of collaboration and communications. As an intern, you will be a member of the Roche Interns Network that offers you chances to connect, have fun and get to know Basel, in the heart of Europe.
Who you are
You're someone who wants to influence your own development. You are looking for a company where you receive the opportunity to pursue your interests across functions and geographies. Working in a multi-cultural environment motivates you. As fast learner you actively drive the quality of the requirements.
What do you need in your toolbox?
You are a student in your final phase of your Master's degree in Business Administration, Finance, Quantitative Finance, Corporate Finance, Business or related field
A Bachelor's degree in science (Molecular Biology, Chemistry), computer sciences, or engineering is a plus.
Strong MS Office skills in particular PowerPoint and Excel
Excellent analytical and critical thinking skills
Hands-on, fast and highly results driven you focus on getting things done and put a lot of effort into driving projects to completion
Knowledge of and interest in In-Vitro-Diagnostics preferred
Well-organized and self-disciplined
Fluent in English, other languages are a plus
If you are proud of contributing and feel you have the dedication to teamwork and innovation that we are seeking, then Roche is the organization for you. Every role at Roche plays a part in making a difference to patients' lives. If you want work in a passionate team, make your mark & improve lives, apply now.
The preferred start date of the internship is as soon as possible for 12 months. Please clearly indicate your preferred starting date and duration of the internship on your motivation letter. Applications need to include a CV and a motivation letter both merged in one document.
Due to regulations non-EU/EFTA citizens must provide a certificate from the university stating that an internship is mandatory as part of the application
Job Level:
Entry Level