Student Internship in Competency Development (6-12 months) (m/w/d)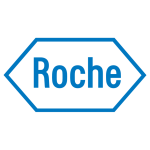 Webseite F. Hoffmann-La Roche AG
Roche is an equal opportunity employer.
At Roche, we believe it's urgent to deliver medical solutions right now – even as we develop innovations for the future. We are passionate about transforming patients' lives. We are brave in both decision and action, we believe that good business means a better world.
As an intern You have the opportunity being part of the department Global Medical Affairs Competency Development:
We focus on people. Our customers are in Global Product Development Medical Affairs (PDMA) and Regions/Affiliate Medical Affairs. Our goal is to ensure our colleagues in global, regions and affiliates have the appropriate competencies to deliver medical value to all our internal and external stakeholders. With continuous changes in the external and internal environment, the roles in medical become broader and more complex in scope.
The role of the Competency Development team is to anticipate and support the development of functional competencies, meeting PDMA people needs.
During the 6-12 months internship you will support the Competency Development Team in the design, development, update and digitalization of their offerings, as well as building the strategy for new ways of learning. You will have the opportunity to gain hands-on experience in the field and make your contribution in an international and multicultural environment.
In this position you will:
Support our PDMA Competency Development Leaders in the analysis, design and implementation phase of learning paths and ongoing Competency Development projects and offerings
Support of the portfolio launch in areas such as agility, leadership, soft skills, new ways of working, PHC
Assist with the development / implementation of new learning technologies and concepts i.e. digital learning also in collaboration with external vendors
Back Office support i.e. communication, market research, development of surveys
Planning and organizing learning events in terms of flow and content
Who you are
You are an enrolled student in the field of psychology, life sciences or comparable area of study. You have a passion for learning, are open minded, dynamic and a creative mind. You are a team worker with strong communication and assertiveness skills.
Moreover, you are/have:
First experience in a business environment, ideally with customer interaction
General understanding and interest in learning and development and a keen eye for business
Advanced knowledge in MS-Office and Google Apps Suite
Experience in training development and workshop facilitation is a plus
Fluent in oral and written English, German is an asset
Good analytical and influencing & negotiation skills
The starting date of this internship is as soon as possible. Please clearly indicate your preferred starting date and duration of internship in your cover letter. Applications need to include a CV and a motivation letter. Due to regulations non-EU/EFTA citizens must provide a certificate from the university stating that an internship is mandatory as part of the application documents.
Roche embraces diversity and equal opportunity in a serious way. We are committed to building a team that represents a variety of backgrounds, perspectives, and skills. The more inclusive we are, the better our work will be.