Student Internship in IT (for 12 months) (m/w/d)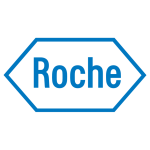 Webseite F. Hoffmann-La Roche AG
Roche is an equal opportunity employer.
At Roche, we believe it's urgent to deliver medical solutions right now – even as we develop innovations for the future. We are passionate about transforming patients' lives, and we are fearless in both making decisions and taking action. And we believe that good business means a better world.
Group Functions Informatics is a multicultural, dynamic team providing IT solutions for Group Communications, Human Resources, Legal, and Cross Functional services for Roche globally. This role will support different projects and innovations across Group Audit, Compliance, Legal departments, Group SHE and many other teams.
In this position you will
Provide support to various project and operation teams
Coordinate and serve the team through excellence in project and operations
Explore various innovations to delivery resulting in value creation for business
Who you are
You are someone who wants to influence your own development. You are looking for a company where you have the opportunity to pursue your interests across functions and geographies. Working in a multicultural environment motivates you. As a fast  learner you actively drive the quality of the requirements.
Moreover, you are
An student who is currently enrolled in IT, Computer Science, Bioinformatics field or in a gap year between degrees or you have graduated within 12 months
A person who works systematically, precisely and brings a high level of initiative as well as a dedicated attitude
Proficient in English (other languages are a plus)
Familiar with R programming / Javascript / Python (advantage but not requirement)
To be considered, please send us your complete application merged into one PDF including
CV
Motivation Letter including desired starting date, duration and workload
A certificate of enrollment (if you are currently studying)
For non-EU/EFTA citizens: Certificate from the university stating that an internship is mandatory (required due to regulations)
Are you ready to apply? We are looking for someone who thinks beyond the job offered – someone who knows that this position can be a rare springboard to many other opportunities at Roche. When applying for this position, already project yourself in the future. Think about what could come next and how you would like to build your future.
Start date: ideally as soon as possible
Roche embraces diversity and equal opportunity in a serious way. We are dedicated to building a team that represents a range of backgrounds, perspectives, and skills. The more inclusive we are, the better our work will be.
If you still have questions, then please check our FAQs and videos on careers.roche.ch/faq
Job Level:
Entry Level
Wer wir sind
At Roche, 100,000 people across 100 countries are pushing back the frontiers of healthcare. Working together, we've become one of the world's leading research-focused healthcare groups. Our success is built on innovation, curiosity and diversity.
Roche is an equal opportunity employer.