Project Managment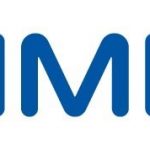 Webseite IMI Plc
Breakthrough Engineering for a better world
We ❤️ making a difference in the world. We're a FTSE 100 engineering company with a difference. Be part of a diverse, inclusive and supportive team on an international scale with a friendly, family culture.
At IMI, we make the world a better place through new thinking and technology. We design, manufacture and service products that control the precise movement of fluids. We apply our expertise across a huge range of industries, from life sciences to green energy to indoor climate control.
Join our Process Automation sector on the IMI Graduate Programme in Germany and gain unique experience in project management. In this role, you'll be working in an international work environment, you ́ll work on interdisciplinary projects with the other IMI graduates, perform interesting and challenging tasks, have direct contact with our customers, coordinate major projects, and receive competitive compensation. By the end of the programme, you'll have all the skills needed to grow in the international project management arena. You'll spend two years running and supporting in several areas, on tasks including:
Independent processing and management of customer projects in nuclear and safety valves industry
Coordinate all appointments with customers as well as with acceptance companies
Creation and monitoring of project plans
Leading regular project meetings, also with international customers on site
Closing projects and evaluating their outcomes
Supporting sales and manufacturing
Communicating and liaising with stakeholders
What you need Our programme offers the opportunity to work across multiple locations, dependent upon business need, which means you may need
to relocate. This could be within the country you're applying for, sometimes it may be to another country.
You will also need a bachelor's or master's degree (or equivalent) in Mechanical/Industrial Engineering. We'd also like to see some key qualities in our candidates, including:
A fresh, innovative approach Open to new and varied experiences
Excellent organisation with the ability to work efficiently in fast-paced environments
Positive approach
and drive to develop
Fluent in written and spoken local language
We believe that the more diverse we are as a company, the better representation and difference we can make for the communities we serve. It's important that candidates looking to apply can reflect our safe, inclusive culture that celebrates difference.
What we offer
We want you to feel proud and rewarded for the work that you'll do each day. That's why we'll offer a highly competitive salary from the first day you join us at IMI. On top of that, you'll also have access to a great benefits package. During your time at IMI, you will uncover and apply your strengths through supported and actionable learning. You will be empowered to own your own development, be a valued member of our One Big Team, and help us solve industry problems, capture growth quickly and continually improve.
Code of Ethics:
IMI requires the highest standard of ethics in all business dealings, particularly with customers, suppliers, advisors, employees, and the authorities. In accordance with the IMI Way: Our Code of Responsible Business.
Changes to This Job Description:
IMI may amend this job description in whole or part at any time.