IMI Engineering Graduate/Trainee Programme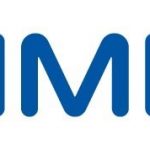 Webseite IMI Plc
Breakthrough Engineering for a better world
Deliver breakthrough engineering for a better world
Help solve industry's newest and toughest challenges, Find ways to create safer, cleaner, more efficient technology. Start building an innovative engineering career.
At IMI, we improve everyday life through new thinking and technology. From a valve that can hold the force of a jet engine to heating systems that allow remote troubleshooting via the internet. From state-of-the-art tooling for automotive manufacturers to the machine that makes your morning coffee.
Join us on our graduate engineering programme and you can be part of delivering the breakthrough engineering of the future. You'll spend two years rotating through roles in one of our divisions, working on live projects, seeing the product lifecycle from end-to-end and gaining experience of working in another country. By the end, you'll have all the skills and exposure you need to kickstart your specialist engineering career.
IMI Critical Engineering is a world-leading provider of critical flow solutions that enable vital and energy process industries to operate safely, cleanly, reliably and more efficiently. Ideal if you're looking for complex challenges – everything you produce here will have to withstand temperature and pressure extremes as well as intensely abrasive or corrosive cyclical operations, whether it's controls, silencers, chargers, safety valves or isolation and actuation products.
You will also get opportunities to work with major clients in sectors such as oil and gas, nuclear power, and iron and steel. Your placements will cover Project Engineering, Application Engineering, New Product Development and Project Management.
What you need
Our programme is highly international in nature. So, as well as having the right to work in the country you're applying for, it's important that you are willing and able to relocate frequently, including to other countries.  You must also have a bachelor's or master's degree (or equivalent) in a relevant engineering or emerging technology discipline.
Key qualities we're looking for include:
Fresh, innovative mindset
Openness to new and varied experiences
Ability to drive your development and take ownership of your career
Excellent written and spoken English, and local language fluency
What we offer
On top of a great rewards package and an opportunity to gain international exposure, you'll get early responsibility, experience of different functions, coaching from a dedicated senior mentor, and the chance to develop high-level technical skills – everything you need to get your career off to a flying start. The graduate development team will also be on hand to provide help and advice whenever you need it.
More about IMI
Employing around 11,000 people in over 50 countries around the world, we create solutions that control the precise movement of fluids in everything from oil rigs to medical instruments. Our products can be found in every corner of everyday life and we partner with customers in a wide range of industries including energy, transport and the life sciences.
Still got questions? Join us for one of our livechats: https://chat.weareamberjack.com/imi