Sales Executive – German-speaking (m/w/d)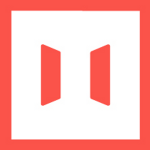 Webseite iwoca Deutschland
iwoca is an online Fintech company based in London and Germany.
Description
iwoca is breaking down the barriers that stop Europe's 20 million small businesses accessing finance. Traditional bank loans have slow application processes, inflexible terms and burdensome criteria. In contrast, we use cutting-edge technology to offer flexible access to credit with a five minute application process and decisions within minutes.
Since 2012, we've lent over £1 billion to 50 000 businesses across Europe. Our customers include everything from cafés to car dealers, salons to solicitors. Along the way we have built a sophisticated technology platform, won numerous awards and grown a fun and vibrant team of over 290 people from 35+ nationalities.
The role
We work with a lot of multipliers across Germany – commercial brokers, consultants, financial advisors and other Fintechs – to offer finance to their clients, and this channel generates a substantial proportion of iwoca's total revenue.
As a Sales Executive you are responsible for getting more brokers interested in iwoca and get them to sign up for our partner programm. The role requires someone that has ambition, excellent listening skills and unparalleled resilience. Each call is unique and requires focus and independent thinking. How you manage your pipeline of new and existing customers will make a significant difference in hitting your KPIs. If you are successful, the opportunities are endless to progress within the company.
Your responsibilities will include, but are not limited to:
Reaching out to brokers you think would be a fit for our partner program, this can include phone calls and emails
Go above and beyond to hit and exceed your KPIs to enable us to exceed growth targets.
Follow up on lead generation campaigns and provide feedback on these campaigns to improve their effectiveness.
Demonstrate high-level knowledge of iwoca to communicate the value proposition in a precise and compelling way.
Effectively manage your own portfolio of leads.
On-board clients in a quick, pain-free manner, liaising with our doc reviewers and/or credit team where required.
Be a team player, cover team members in their absence and offer support where you can.
Requirements
What we are looking for:
You are a fluent German speaker with a good level of written and spoken English
You have previous sales experience and have a very competitive spirit
You have the ability to manage and prioritise your workload, with solid time management and multitasking skills
You are a confident worker that also thrives in a strong, ambitious team environment
You are motivated and results-oriented and get excited from achieving and smashing targets
You appreciate feedback and regularly look for ways to outdo yourself and your performance
You shine in a fast-paced, constantly changing environment
Benefits
We all enjoy:
A smart, motivated and international team (we represent over 35 different nationalities)
Every morning 'iwocans' get fully stocked fridges with whatever is needed to strengthen them.
There are snacks (both healthy and less healthy) for the whole day
Once a year iwoca takes over a ski chalet in winter so that you and your team can ski (and work) for a week. During summer we are drawn to the sun.
Access to the gym membership program
Exclusive participation in the daily commute
Our home is in a nice office in the heart of the big city. In Frankfurt in the beautiful Ostend, our
London office is located centrally in Fitzrovia
Company-wide training courses with internal and external speakers
26 days of vacation a year, plus all public holidays, plus a free day for your birthday
A paid volunteer day that gives you the opportunity to invest time to support a charity of your choice
Additional vacation so that you can take more time to travel or study outside of your vacation entitlement