Personalized Internet Ads Assessor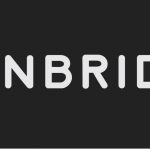 Website Lionbridge_GSMI Lionbridge
Part time, Independent Contractor, Work from Home Job
Help us improve the quality of online advertisements in Germany. We are looking for Personalized Internet Ads Assessors to review online advertisements to improve their content, quality and layout.
Why should you apply for this job?
·         Assist in improving the content with one of the largest search engines in the world
·         Work part time from the comfort of your own home
·         Choose your own hours (up to 20 per week)
·         Competitive hourly rate of pay
What does the job involve?
·         You will be required to provide feedback and analysis on advertisements found in search engine results and provide ratings on their relevance to the search terms used.
·         Review the language used in advertisements by examining grammar, tone and cultural relevance.
What are the main requirements for the job?
•                     You must be living in Germany for the last 3 consecutive years
•                     You must have familiarity with current and historical business, media, sport, news, social media and cultural affairs in Germany
•                     Fluency in English and German
•                     Access and use of a broadband internet connection (at your own expense)
•                     Experience in the use of web browsers
•                     Access to and use of an Android (version 4.1 or higher) or IOS Smartphone (version 8 or higher) to complete tasks
•                     A Barcode Scanner application must be installed on your smartphone to complete certain tasks
•                     Active daily user of Gmail and other forms of Social Media