Working Student/Intern Business Development (m/f/d) in Market Research Automation Start-up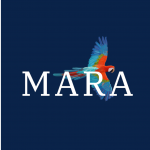 Webseite MARA Solutions GmbH
Join MARA as a Working Student (12-16h) or Intern in Business Development (m/f/d) and help us revolutionize market research with our own Natural Language Processing (NLP) solution.
MARA supports companies in better understanding consumers by analyzing huge amounts of text data (i.e., customer reviews). Our algorithm identifies the topics consumers care about and extracts how they talk about these topics. The results of the analysis of thousands of reviews are displayed in our reporting dashboards that allow our users to gain deep consumer insights with little effort. Check out our website https://mara.solutions for more information. You also find what we consider our defining values there.
Tasks
As a Working Student/Intern in Business Development, you will be working closely together with one of our co-founders who is in charge of this area
You will be involved in the identification and evaluation of growth opportunities for MARA
This may include but is not limited to:
– The identification of attractive, potential customer groups
– The development of strategies to approach these groups
– The planning of marketing and reputation-building activities
– Everything else you come up with to help MARA grow 💪
Help us in managing and executing sales and outreach campaigns
You will communicate and present the results of your work to internal and external stakeholders
Qualification
As a young start-up, we are looking for a person with a "hands-on" mentality who loves to tackle new
challenges and always wants to learn something new.
Important skills for us are:
Can-do attitude and self-reliance
Strong logical thinking and the ability to solve complex problems independently
A customer-centric mindset
Fluent communication in English. German is a plus for this job, but not a must
Here are a few nice-to-haves – we believe that we can teach a smart person everything else on-the-job:
Hands-on experience in (software) sales and/or communication (i.e., being able to draft scripts, marketing campaigns, outreach messages, …)
Good technical comprehension can help to understand how our algorithms work
Benefits
Startup atmosphere with a very friendly way of working – have a look at our values, we really mean it
Challenging and diverse tasks and the opportunity to learn and grow quickly
Competitive salary and flexible working model
Interested?
We want to meet you asap – just send us your resume and relevant references (GER or ENG, no cover letter required) to hello@mara.solutions and we will get back to you!