Working Student/Intern Customer Success (m/f/d) in Market Research Automation Start-up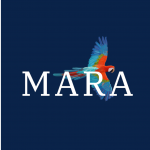 Webseite MARA Solutions GmbH
Join MARA as a Working Student (~16h) or Intern in Customer Success and help us revolutionize market research with our own Natural Language Processing (NLP) solution.
MARA supports companies in better understanding consumers by analyzing large amounts of textual data (e.g., customer reviews). Our algorithms identify the attributes that consumers care about and extract a context-specific sentiment. After our algorithms have analyzed thousands of reviews, we offer reporting dashboards that allow our users to gain deep consumer insights with little effort. Check out our website mara.solutions for more information!
Tasks
As a Working Student/Intern in Customer Success, you will help our customers to succeed by setting up new categories for them and ensure high quality of our algorithms.
At the beginning of a new project, your will be responsible for defining a product category by researching relevant online shops and brands.
In the context of smartphones, are 'battery life' and 'charger' two different product attributes or just one? Your task will be to finetune the proposal of our AI.
Which vacuum cleaners belong to the same product line and which lawn mowers are electric? By setting up a new category, you can learn a lot about various product categories.
You will communicate and present the results of your work to internal and external stakeholders.
Qualification
As a young start-up we are looking for a person with a "hands-on" mentality who loves to tackle new challenges and always wants to learn something new. Important skills for us are:
Affinity for language and numbers
A user-centric mindset
Strong logical thinking
Ability to solve complex problems independently
Fluent communication in English
We believe that we can teach a smart person everything else on-the-job. Here are just a few nice-to-haves:
Hands-on experience in market research
Good technical comprehension can help to understand how our algorithms work
Benefits
Startup atmosphere with a very friendly way of working – we are looking for a colleague to finish the day with after-work activities from time to time
Challenging and diverse tasks and the opportunity to learn quickly
Competitive salary and flexible working model
Interested?
We want to meet you asap – just send us your resume and relevant references (GER or ENG, no cover letter required) and we will get back to you !