Trainee GOglobal Treasury (all genders)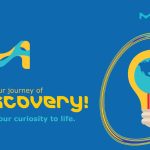 Webseite Merck KGaA
A career at our company is an ongoing journey of discovery: our 58,000 people are shaping how the world lives, works and plays through next generation advancements in Healthcare, Life Science and Electronics. For more than 350 years and across the world we have passionately pursued our curiosity to find novel and vibrant ways of enhancing the lives of others.
This 2-year program targets outstanding master graduates and gives you exciting opportunities that prepare you for future roles within our Treasury and Finance organization. During this journey, you will get to know multiple facets of Corporate Treasury as well as of the Finance organization and build a strong international network. The program includes international assignments, professional development and mentoring by senior management.
Your role:
In the first year, you will gain deep insights into all Corporate Treasury activities of a multinational organization. It encompasses rotations within the different Group Treasury teams where you will work on meaningful projects to ensure accelerated learning. In the Cash & Risk Management team, you will take an integral part in safeguarding sufficient liquidity and limiting financial risks within a sound economic framework. During your time in the Treasury Controlling & Reporting team, you supervise guideline compliance to minimize losses from market risks and establish key performance indicators. In the Capital Markets team, you will protect financial solvency by working on corporate finance projects, such as external funding, credit rating processes and pension asset management. In general, you will also have the opportunity to take ownership in cross-functional strategic projects such as digitalization and sustainability initiatives or M&A transactions.
In the second year, you will rotate in different Finance areas such as Controlling, Accounting and General Finance to deepen your understanding of our business, and the relevant tasks and processes within each Finance function. In these rotations you will work for example on business controlling projects, the long-term plan for the entire Group as well as on the annual report. Furthermore, you will have a 3-months assignment abroad, where you will be working with one of the local Finance organizations. As a member of the local team, you will handle processes, projects, and management support to enhance your Treasury and Finance expertise and to further develop eye for business as well as cross-cultural competences.
After successfully completing the program, your permanent employment contract guarantees your move into an exciting role within the Group Treasury or Finance organization upon your interest and career aspirations, professional development opportunities, and business needs.
The program starts in Q3 2022.
Who you are:
Master's degree in Finance/Business Studies
Outstanding academic performance
First practical experiences in Corporate Finance or Banking
Strong analytical skills, proven financial knowledge and eager to work in a multifaceted and international environment
International experience and proficiency in English, second language is a plus
Strong willingness to learn and excitement for finding solutions to challenging tasks
Willingness to adopt new technologies, ideally first touchpoints with digitalization topics
Excellent presentation and communication skills as well as good networking and teamwork skills
Profound knowledge of MS Office, Tableau skills are a plus
What we offer:
With us, there are always opportunities to break new ground. We empower you to fulfill your ambitions, and our diverse businesses offer various career options to seek new horizons. We trust you to take responsibility on meaningful projects early in your career and support you to draw your own career map that matches your aspirations and priorities. The large finance area at our company offers you excellent opportunities for your career advancement. In addition to competitive compensation, you will be offered a permanent contract and a wide range of corporate benefits. We support a diverse workforce, flexible working models and are sensitive to your personal needs. Join us and bring your curiosity to life!
Curious? Apply and find more information at https://jobs.vibrantm.com