Intern Global Employer Branding & Diversity (m/f/d)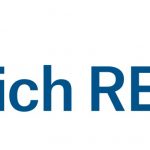 Munich Re
Intern Global Employer Branding & Diversity (m/f/d) * for the department Global Talent Management & Executive Development
We are looking for a highly motivated and open-minded intern, who is willing to work on a wide range of projects to support our Global Talent Management Executive & Development team and in particular the Global Lead for Employer Branding & Diversity Strategy.
Global Talent Management & Executive Development is responsible for key strategy projects in the field of HR, that create worldwide impact for Munich Re employees.
The global initiatives range from people development, training and learning to talent acquisition and the latest challenges of diversity management and global employer branding strategies.
Does this raise your interest? Would you like to enrich our international team with
reliable support and innovative ideas? Do you have at least 4-6 months of time?
Then we are looking forward to your application.
Your job
● Work closely with the lead of Munich Re's Global Employer Branding & Diversity Strategy
● Support our team with strategic HR projects and global initiatives
● Come up with creative ideas to support us with change management, employee engagement and employer branding strategies
● Support global communication activities and further develop communication platforms with our company channels
● Take charge of innovative diversity campaigns and diversity management work streams
● Participate actively in research and the preparation of current talent and market analytics
● Prepare data, presentations and information to ensure convincing and coherent material
● Take care of internal and external communication through composing texts and proof-reading of content in English and German
Your profile
● You are a student of social sciences, communication, economics or humanities, ideally completed a Bachelor's degree
● You are passionate about HR innovation, diversity and employer branding topics
● You are highly motivated and able to work under your own initiative
● You are excited to work on (sub-)projects independently and report the results to your colleagues and leaders afterwards
● You are flexible and resilient to work simultaneously on diverse topics and projects
● You have an open and communicative personality and are thrilled to work in a global setting
● You have excellent knowledge of the English language to communicate with our English-speaking team and to assist with internal and external communication
About us
Munich Re is one of the world's leading reinsurance companies with more than 11,000 employees at over 50 locations around the globe. We are working on topics today that will concern the whole of society tomorrow, whether that be climate change, major construction projects, gene technology or space travel. We find
solutions to these challenges through a network of highly qualified professionals who anticipate risks, work on tailor-made solutions and expertly advise our clients. If you want to help shape the future as part of one of our teams, we look forward to hearing from you. Please click on the link to apply online.
Link to the job ad:
https://munichre-jobs.com/en/munich-re/job/65279-intern-global-employer-branding-diversity
Münchener Rückversicherungs-Gesellschaft
Benjamin Thauern • HR Consultant
Königinstraße 107 • 80802 München • GERMANY