Internship – Business Analyst (m/w/d)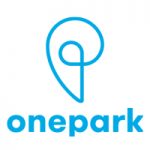 Website Onepark
About Onepark
Onepark digitalizes the parking market allowing drivers to find and book their parking space through a platform that aggregates the whole available supply. Thanks to collaborations with a large number of public and private car parks, Onepark offers, both professionals and individuals, the possibility to park easily and at the best price, in a network that currently has more than 1 600 carparks in France, Spain, Switzerland, Belgium, Netherlands, Germany, Italy and Portugal. Innovative start-up with a strong growth rate, Onepark has quickly become the leader in online booking service of parking spaces, with more than 100 000 parking bookable spaces and over 1 000 000 active users on our websites!
More information on our website: http://onepark.co/
Job description
Under the direct responsibility of the VP International and the company's business developers, you will participate actively in the development of the parking network and the partner management program. Within a team that attaches great importance to innovation and entrepreneurship, you will participate in the following activities:
•      Identify and create a base of potential customers
•      Contextualize the pricing policy of the platform (benchmarking and pricing)
•      Analyze performance at different levels (regions, markets, customers, etc.)
•      Monthly reporting with the main results
•      Any other task as needed
Education

Economics, Marketing, Business or related studies
Required profile

We are looking for someone passionate about new technologies and innovative projects, who loves to participate in their development and excited to join an early-stage startup company in Germany (and a solid scale-up at a European level.)
If you have analytical skills, a great commercial eye and would like to start your career in a growing company, then do not think about it twice, you are undoubtedly our ideal candidate. We are looking for someone who is rigorous, who demonstrates excellent autonomy and who has the following competencies: proactivity and resolution when undertaking initiatives, quantitative and analytical skills.
First experience would be a great help!
Why you should join Onepark

We offer you the opportunity to be part of a dynamic start-up and actively contribute to its development:
•      Participate in the distribution of an innovative service and in the boom of eco-mobility solutions
•      Be part of a team that values innovation, team spirit and company spirit
•      Work in a team that brings passion and experience
Conditions
Type of contract: Internship
Starting date: June/July 2019
Contract period: 6 months
Salary: Depending on the profile
City: Berlin