Finance Graduate Programme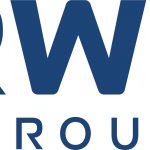 Webseite RWE Supply & Trading
RWE Finance Graduate Program
Company: RWE wide Finance Graduate Program
Location: Rotations available across leading RWE locations in Germany (Essen, Cologne), the UK (London, Swindon), and potentially Asia in the near future.
Growing your potential
Whether we're delivering power to millions, leading the rapid growth of offshore wind, or trading in new areas across the globe, RWE is at the forefront of the energy industry. But we wouldn't be there without world-class finance.
Underpinning every part of our business, and responsible for driving efficiency and innovation across RWE, our finance functions are set to grow significantly over the next two years. This is your chance to be part of it.
As one of our graduates, you'll gain broad exposure, while working alongside expert colleagues, building up your knowledge, and kickstarting your long-term career. By the end of the two-year program, you should have the ideal foundation to grow, develop and thrive as a finance professional.
Here's the deal
You'll do four placements of your own choosing, rotating across the entire RWE Group. Throughout the programs, you will have the chance to do real work with real impact, and you will be able to gain experience in a wide range of areas including:
· Controlling
· Risk Management
· Accounting
· Planning & reporting
· Economic evaluation
· Portfolio management
· Investor Relations
·… And many more
Your potential
Passionate about the energy industry? Looking to make an impact with a dynamic, fast-growing business? Want to gain exposure to many different areas of finance, including highly quantitative work? Then you could be just the kind of person we're looking for. Some relevant experience and German language skills are useful but not essential. What you must have is:
Above average degree in Business Administration, Economics, Engineering, Maths, Statistics or a comparable discipline (ideally with focus on Controlling, Finance or Accounting)
· Strong analytical skills
· Resilience
· Hardworking attitude, whether operating independently or within a team
· Excellent communication skills including fluent English
Knowledge of IFRS / IAS and HGB (ideally)
The opportunity
We'll give you the chance to shape your own career path – and the support you need to make it a success. For each rotation, you will have defined targets where you can measure your success and ensure that you are always performing to your full capability. We also offer a wide range of development opportunities, including networking events where you'll get to meet senior managers and board members.
You'll enjoy a competitive salary and benefits package including:
· Company pension
· Financial assistance when moving from your base location
International rotations in the UK, Germany, and possibly further afield
Flexible benefits, including discounts at shops
· On-site gym
Please note that it is mandatory to upload your CV and cover letter in English. You will need to submit these as one document to apply. Furthermore, your CV should include your recent university and A-Level (or equivalent) grades.
Do we have a done deal?
Find out more on www.rwestcareers.com
Apply before 11th April 2021 with just a few clicks:
https://rwestcareers.com/de/our-programmes-de/finance-graduate-programme/?utm_source=Advert&utm_campaign=RWEST-University-Advert-FinanceDE
Any questions? rwestcareers@rwe.com
We value diversity and therefore welcome all applications, irrespective of gender, disability, nationality, ethnic and social background, religion and beliefs, age or sexual orientation and identity.