Intern / Associate
Vollzeit/Full Time
Remote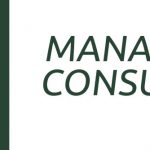 Webseite SDI Management Consulting
SDI Management Consulting is a boutique strategy consultancy
Job Description:
SDI Management Consulting is looking for an Intern / Associate Management Consultant
for an exciting 4-9-week management consulting project opportunity between March 13th,
2023, and May 19th, 2023, or at your earliest availability. You can expect a challenging
fast-paced environment with an excellent international consulting team on an
exciting strategy development project. You will receive an attractive remuneration
package and you will be working with a best-in-class industry client.
Responsibilities:
▪ Work remotely on an exciting U.S. and European strategy and market analysis project
▪ Integrate into the overall consulting team effectively, offering you an excellent
opportunity to continue to grow and gain great experience for your career
▪ Gather, analyze, and transform information into strategic implications for the client
▪ Work in close collaboration with senior SDI and client managers, ensuring an effective
implementation of defined strategies and initiatives
▪ Communicate and present results to SDI managers and selectively to the client
Position Requirements:
▪ Ability to conduct market and strategy assessments and integrate analyses into an
overall strategy document
▪ Bachelor degree or close to Bachelor degree preferred – yet we will consider very
strong candidates early in their Bachelor studies – Master, MBA or PhD from a top
university or business school
▪ Excellent written and spoken English skills required
▪ Very good knowledge of all key office applications
▪ Strong analytical thinking to effectively comprehend and analyze information
▪ International experience is desirable, but not required, e.g., foreign study or internship
▪ Willpower and proven determination
▪ Absolute team player with great self-confidence, solid interpersonal skills, and a very
good sense of humor
Further Details:
Start: Between March 13th, 2023, and May 19th, 2023, or at your earliest
availability
Duration: 4-9 weeks – with the potential for more opportunities
Flexibility: Due to remote nature of the project there is some flexibility regarding the
exact times of your support
Um sich für diesen Job zu bewerben, sende deine Unterlagen per E-Mail an dnowak@sdi-mc.com