Exciting Intern / Associate Management Consulting Opportunity – Focus: Strategy Development – U.S. Market Strategy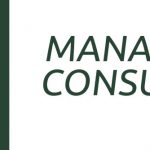 Website SDI Management Consulting
SDI Management Consulting is a boutique strategy consultancy
Job Description:
SDI Management Consulting is looking for an Intern / Associate Management Consultant for an exciting 6-13-week management consulting project opportunity based out of a top city in the U.S. starting between October 21st, 2019 and October 28th, 2019 or at your earliest availability.  You can expect a challenging fast-paced environment with an excellent international consulting team on an exciting strategy development project. You will receive an attractive remuneration package (in addition to reimbursement of travel costs) and you will be working on-site with a best-in-class industry client.
Responsibilities:
Work on an exciting U.S. market assessment and strategy development project
Integrate into the overall consulting team effectively, offering you an excellent opportunity to continue to grow and gain great experience for your career
Gather, analyze, and transform information into strategic implications for the client
Work in close collaboration with senior SDI and client managers, ensuring an effective implementation of defined strategies and initiatives
Communicate and present results to SDI managers and selectively to the client
Position Requirements:
Ability to conduct market and strategy assessments and integrate analyses into an overall strategy document
Bachelor degree or close to Bachelor degree preferred – yet we will consider very strong candidates early in their Bachelor studies – Master, MBA or PhD from a top university or business school
Excellent written and spoken English skills required
Very good knowledge of all key office applications
Strong analytical thinking to effectively comprehend and analyze information
International experience is desirable, but not required, e.g. foreign study or internship
Willpower and proven determination
Absolute team player with great self-confidence, solid interpersonal skills and a very good sense of humor
Further Details:
Start:               Between October 21st and October 28th, 2019 or your earliest availability
Duration:         6-13 weeks – with the potential for more opportunities
Location:         Large U.S. city
Contact:
Sounds interesting? Don't hesitate to e-mail your complete application with your specific availability addressed to the SDI Recruiting Coordinator at recruiting@sdi-mc.com or to SDI Managing Partner Dirk Nowak at dnowak@sdi-mc.com.
We at SDI Management Consulting are looking forward to your application!