Product Manager Mobile (m/f)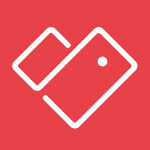 Website Stocard GmbH
Stocard - The Mobile Wallet with more than 35 million users
We are Europe's leading mobile wallet and are looking for outstanding talent and experts to join us on our quest to become the No.1 mobile wallet in the world. With passion and by using cutting-edge technologies, Stocard aims to make daily shopping experience easy, engaging and rewarding all over the world.
Backed by some of the top investors in Europe, Australia and the US, we have built a user base of more than 35 million people across the globe. Stocard is looking for smart, talented and creative people who share our vision, live and breathe mobile technology and want to be an active part of our journey! Ambitious projects, tricky challenges and lots of fun are waiting for you. Are you up for that?
As our Product Manager Mobile you help us maintain the top-notch quality in our app for over 35 million users around the globe. Together with our engineering teams you deep dive into various functionalities in our app and scale existing features. You are the hub between our engineering teams in our HQ and in Spain, coordinate all workflows, manage and prioritize tasks. Bring in your entrepreneurial spirit and strong organizational skills to deliver a great experience in our app!
What you'll be working on…
Plan the activities necessary to enable our engineering teams to achieve their goals
Connect and coordinate between our external and internal teams to maintain workflow efficiency across countries
Include frequent on site meetings with our team in Spain in your yearly schedule to maintain performance and high-quality standards
Monitor performance and conduct reportings for our management
Keep an eye on areas of improvement and track potential for optimization to ensure a seamless user experience
Together with our engineering teams, discover and add new functionalities to our app
Skills, mindset and experiences exciting to us…
Passion for (mobile) technology with strong interest in mobile wallets
Excellent university degree with 2-3 years of experience in a startup or technology-driven environment or as a consultant
First leadership experience; you are an untiring motivator with the ambition to bring out the best in a team
Self-starter with a strong 'hands-on' mentality, love getting things done
Strong organization skills and an output-driven way of working
Ability to manage several tasks at once while maintaining a 'big picture' perspective
Motivated by an international and fast-paced work environment with a strong team spirit
Excellent written and verbal communication skills in English
This and more is awaiting you…
An energetic and motivated team in a product-focused culture
An inspiring working atmosphere in a beautiful open office space with a spectacular view of the waterfront
Excellent equipment of your choice and access to the best tools available
Skill sharing, tech talks
Regular team lunches, fresh office snacks & drinks
Enjoy a healthy lifestyle with our subsidized gym membership