Data Analyst Intern & Working Student (m/f)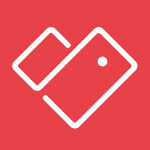 Website Stocard GmbH
Stocard - The Mobile Wallet with more than 35 million users
We are Europe's leading mobile wallet and are looking for outstanding talent and experts to join us on our quest to become the No.1 mobile wallet in the world. With passion and by using cutting-edge technologies, Stocard aims to make daily shopping experience easy, engaging and rewarding all over the world.
Backed by some of the top investors in Europe, Australia and the US, we have built a user base of more than 35 million people across the globe. Stocard is looking for smart, talented and creative people who share our vision, live and breathe mobile technology and want to be an active part of our journey! Ambitious projects, tricky challenges and lots of fun are waiting for you. Are you up for that?
As a member of our Data Analytics team, you will have the chance to mine massive amounts of user data and perform large-scale data analysis to extract useful business insights.
We always keep the user in the center of our development, and want to make our app as simple to use as possible. Support our team in analyzing the user data to find improvements that will lead to a better user experience, while keeping the simplicity we strive for. Implement new algorithms in a scalable and high-performance way, and develop internal tools to manage the data they need. During the entire process, you will be working in a cross-functional team contributing to the overall experience and architecture.
For our internal team, you will design and implement reporting dashboards that track key business metrics and provide actionable insights. Gain knowledge and learn to achieve the high level of quality we strive for through reviews, pair programming and mentoring. Focus on a great user experience and use data from our users to make the app perfect!
Some projects our Data Analytics team has been working on lately…
Location infrastructure that automatically identifies store locations based on a custom high-performance clustering algorithm, automatic merging and consolidation of different data sources, and a user interface to manage it all
Identified and created user segments to optimize utility for the users and our campaign performance
Algorithm to display better matching top cards for each user
Visualize our billions of data points to create live and actionable reports for our business customers
Skills, mindset & experiences exciting to us…
Interest in apps, mobile technologies and mobile wallets
Bachelor, Master or PhD student in a technical field (Computer Science, Informatics, Applied Mathematics, Statistics,…) in the final semesters, with the intention of continuing in a full-time position
Availability to start with a full-time internship and continue with 20h/week as a working student
Excellent data manipulation, analytical, and problem-solving skills
Experience in coding or scripting
Well-organized working style with a lot of attention to detail, ability to show initiative and determination
Ability to work well in a team-oriented environment providing ideas and open feedback
This and more is awaiting you…
An energetic and motivated team in a product-focused culture
An inspiring working atmosphere in a beautiful open office space with a spectacular view of the waterfront
Excellent equipment of your choice and access to the best tools available
Skill sharing, tech talks and internal hackathons
Regular team lunches, fresh office snacks & drinks
Enjoy a healthy lifestyle with our subsidized gym membership