Student Stationery Shop
Do you need a new highlighter, triangle, or a calculator?
Come and shop at our non-profit Student Stationery Shop! We offer a wide selection of different stationery and office supplies at the wholesale price.
The shop is located in the General Students' Committee building on the 1st floor at Parkring 39 and is open during the opening hours of our secretary's office – from Monday to Thursday from 9am-1pm.
Currently, from Monday to Thursday from 9 a.m. to 1 p.m.
!!!! The Student Stationary Shop is currently closed due to the Corona pandemic!!!!
Currently, we only accept cash payment We are working on making ecUM-pay and credit card payments possible and will inform you here as soon as this is the case.
As the shop is a service for students of the University of Mannheim only, we might ask for your ecUM student id to identify yourself. Unfortunately we only allow cash payment at the moment. We are currently working on making ecUM-pay and credit card payments possible and will inform you here as soon as this is the case.
Bicycle Repair Café
You have a flat tire but no idea how to change it?
Good news, once a week, we are helping people help themselves at the General Students' Committee (AStA) building workshop garage at Parkring 39. .
A team of volunteer students is ready to help you with advice, tools, and handy support. They will answer all your tricky questions about your bike.
And if something needs to be replaced, we have many standard spare parts in stock for you to buy at the wholesale price.
At the moment we offer one weekly time slot. Come around our workshop on the left backside of the AStA building at Parkring 39. (If you walk from the direction of the university, cross the street from A5 square to Parkring 39 and then pass the building on the left towards the train tracks and the docks).
The bicycle workshop is open in the winter semester 2021 during the lecture period every Wednesday  10.15-11.45 am.

lp out in the bicycle repair shop? Feel free to contact us or write an email to fahrrad[at]asta-uni-mannheim.de! Previous knowledge is not necessary. We will teach each other a lot as a team and some things can be best learned by trial and error.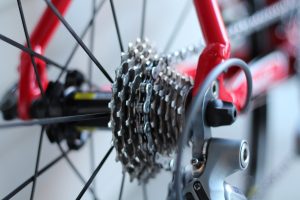 Legal counselling
The legal advice service gives students the opportunity to get legal help from a lawyer free of charge.
At the initial consultation, students can get tips and support on topics related to their studies. For example, the legal advice service can advise you on problems with your landlord, the broadcasting fee or your mobile phone contract.
Of course, the counselling is confidential and does not obligate you to any further services.
The legal advice service currently only takes place during the lecture period (February to June, September to December). Every Wednesday from 13.00 to 14.00 you can get advice by phone on 0621 400 68 256.
You can also send documents relevant to the consultation to the following e-mail address: uni[at]mannheim-anwalt.de.
Kulturticket
Your ecUM is your ticket to culture in Mannheim!
The Kulturticket of the University of Mannheim is a free service for all university students. The aim is to make culture more attractive and affordable for all.
How do I get discounts and free tickets?
Please check out our
Facebook
and Instagram as its where we announce which of the events you can attend free of charge and which at a reduced price. We also regularly organize a draw for some tickets on Facebook!
So no need to buy a separate ticket. You just have to take part in the draws or show your ecUM at the events and you are ready to go.
Currently, the following partnerships have been set up: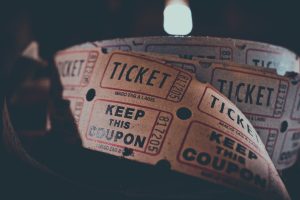 There are no upcoming events at this time.
CineAStA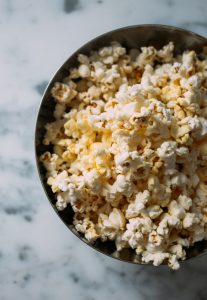 During the lecture period we show you selected films of all genres every Wednesday at 7.30pm. Admission starts at 7pm.
Free of charge! Kommt einfach in B6, 23-25, A 001 (Großer Hörsaal) vorbei!
During the semester, we also organize some more extravagant and special events, for example the much-loved annual Halloween special with audience participation.
nextbike
The Students' Union concluded on the initiative of the General Students' Committee (AStA) a cooperation with VRNnextbike. Therefore, all students of the University of Mannheim can use a nextbike for the first 30 minutes for free.
All you have to do is to register with your University of Mannheim email address and you are able to bike for 30 minutes for free. Afterwards, the regular rates from nextbike (0,50€ pro 30 min.) are effective.
You parked the bike and waited 15 minutes? Then you can again rent a bike for the first 30 minutes for free.
Check our frequently questions for more information!
Job fair
Der General Students' Committee (AStA) offers a free job fair for everyone on this website. Of course, the students of the University of Mannheim are the focal point of our job fair
In the General Students' Committee (AStA) job fair you will find all kinds of job opportunities. From jobs as removal helper to full-time positions with leading companies in the region – it is s all there and free of charge!
But at the AStA job fair, you cannot only search for jobs. There are also offers for bachelor and master theses or for voluntary work.
The checking as well as the posting of job advertisements is free of charge.
Queer im Schloss
Queer im Schloss is an independant group of the Equal Opportunities Department at the General Students' Committee (AStA). Their goal is to increase awareness and visibility of LGBTIAQ+ students at the University of Mannheim and create more safe and friendly environment on campus for them.
Through political actions, network meetings and cultural events during the semester, they are trying to achieve that goal.
bAStA - student magazine
The bAStA is student magazine of the General Students' Committee (AStA). An active team publishes reguarly articles about university policies and student life at hte University of Mannheim. Culture and critical thinking must not be missed.
The bAStA-Live-Ticker for the student parliament's sessions is a great way to keep up with university policy.
Zweimal im Jahr erscheint die bAStA in gedruckter Auflage: als WahlbAStA zu den Wahlen der Verfassten Studierendenschaft und selbstverständlich als ErstibAStA zur Begrüßung der neuen Erstsemester Anfang September.
Falls du Lust hast, dich selbst journalistisch auszuprobieren, schreib uns gerne eine Mail an basta[at]asta-uni-mannheim.de!

Social Counselling
For questions regarding hardship cases, student housing, working alongside studies, BAföG and examination appeals, all students have the opportunity to contact the Social Office by e-mail in confidence.
Counselling takes place during the lecture period in the new building B6, room 311.An appointment can be made at [at]soziales[at]asta-uni-mannheim.de. It is also helpful if you briefly describe your problem in this e-mail so that we can prepare ourselves optimally for your questions.
We are looking forward to help you!
---
ocial counselling is provided to the best of our knowledge and belief. It is a service provided by students for students and is carried out by the Social Affairs officer elected by the student parliament. This is not legal consultation. hould you need legal advice or assistance, please contact a lawyer. Binding legal information can only be given by lawyers, not by student advisors. Liability of any kind is excluded (no guarantee for any statements).
Of course the advice is confidential and the principle of discretion applies.
Events
The Schneckenhof parties at the University of Mannheim are legendary and known beyond the city limits. The General Students' Committe (AStA), together with the student councils, also co-organises the Schneckenhof parties for students.
The freshers' party and another party (which are also called "Hof" as in SchneckenHOF) in the spring semester are organised by the AStA. Some Chaplin events are also organised by the AStA.
Semesterticket
The semester ticket is based on a contract between the Studierendewerk Mannheim and the Verkehrsverbund Rhein Neckar (VRN). As the representation for students, the General Student Committee (AStA) has negotiated the semester ticket on behalf of Mannheim's students in recent years.
One thing is clear to us: mobility must remain affordable for us students.We have been working on this in the past years and will continue to do so in the future. Since mobility is also a political issue, we believe that the city of Mannheim is now called upon to ensure that mobility remains affordable for students in the future, while maintaining the same BAföG rates.
An expansion of travel options to Karlsruhe and Frankfurt are also on our agenda.
Photo credit: Christian von Stülpnagel
Foodsharing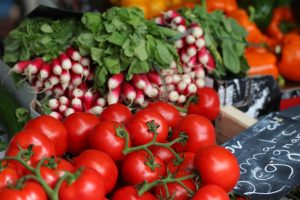 We throw away far too much food every day. Which is why the General Students' Committee (AStA) would like to actively contribute to a much needed change.
As of now, there is the Fairteiler in the Parkstube. However, we want to set up a publicly accessible food shelf again where trained food rescuers can put still edible food. And everyone can pick it up.
You want to get involved? Then contact us via [at] email!