AStA Universität Mannheim
We For You
Bild: Stefanie Eichler CC
Welcome to the website of the General Students' Comittee
The General Student Committee (AStA) of the University of Mannheim is your student representation.
The officers and  the chairpersons represent your interests in university politics not only at the university level, but also at the regional and state level.
We For You
This is not just our promise, but also our goal.
We are committed to ensuring that each and every student can organize his or her studies as individually and pleasantly as possible.
To this end, we address issues such as attendance and cooperation requirements, library opening hours, and the expansion of the dining hall menu to include more varied dishes by engaging in dialogue with a wide variety of representatives.
In contrast to the departmental representatives, the General Student Committee does not only deal with the interests of individual faculties, but tries to represent the interests of all students.
Verfasste Studierendenschaft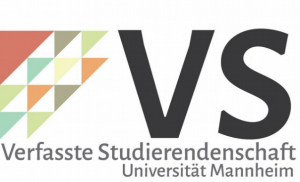 The Students' Union (Verfasste Studierendenschaft/VS) is an independent corporation under public law and as such a member of the University of Mannheim.
The AStA is the executive body of the students' union of the University of Mannheim.
In addition to the AStA, there is the student parliament as a legislative body. Here sit the members of various university groups elected by all students.
On the faculty level there are the departmental representatives; your representation of interests on the student council level.
General Students' Committee (AStA)
In addition to its task as a representation of interests, the AStA organizes a huge range of mostly free offers and events on campus. There are over 40 volunteers working in the various departments, who use your VS semester fee to make offers such as free legal counseling, social counseling, VRNnextbike, the new culture ticket, and much more possible. Browse a little on our homepage and have a look at the offers and units, maybe you even want to get active yourself? If you feel like helping to shape our campus, just get in touch with us at asta[at]uni-mannheim.de or write to us on our Facebook page.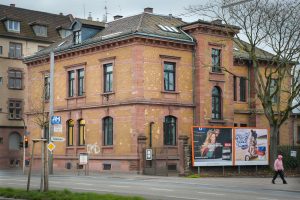 Student parliament
The Student Parliament consists of 23 elected members, mostly from the six political university groups at the University of Mannheim.
The meetings of the student parliament are open to all students of the University of Mannheim.
Next session of the Student Parliament (in German)
04.10.2022, 7 p.m., SO 108 or via ZOOM
UNIMALENDER
New: The Uni Mannheim calendar shows clearly arranged events of the student body. No matter if you are an initiative, a university group or a student council – there is room for all events.
The special feature: all groups of the student body can quickly and free of charge add events to the UNIMALENDER. Just register and the event can be added. After a short review, the event is then released.
The UNIMALENDER is therefore a practical alternative to Facebook and flyers. Clearer and better for the environment.